The Los Angeles Electric 8 created a beautiful recording of my piece Circle Limit III – produced, mixed, and mastered by Felix Salazar. This album is out today on MicroFest Records!
The best way to hear Circle Limit III is a limited-edition double disc package, including a stereo CD and a 4.1 surround Blu-Ray.
Circle Limit III is also available to stream on most major platforms, including a stunning surround mix on Apple's Spatial Music.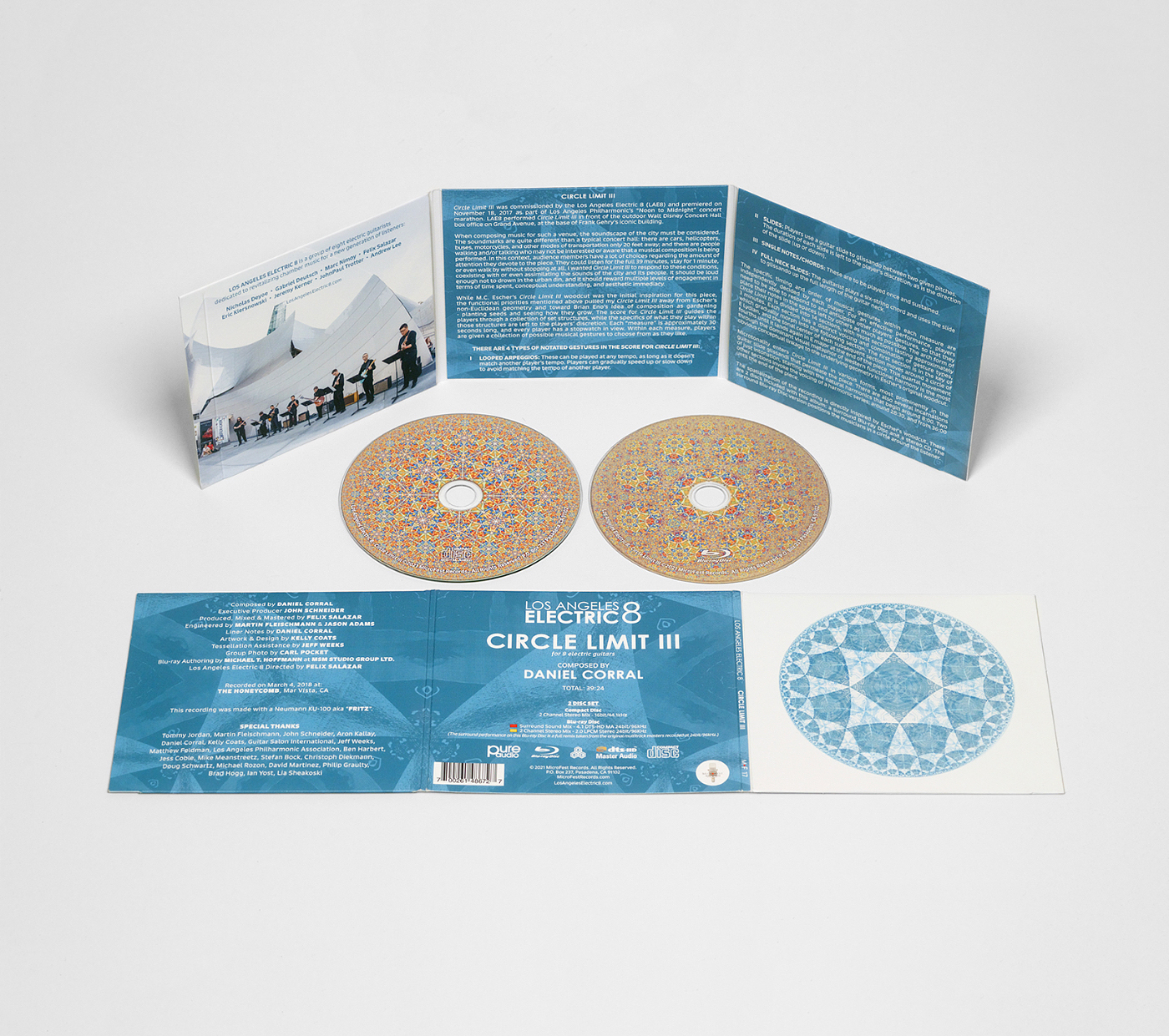 "…a stunning wall of sound as aural complement to Gehry's steel"
— LA Times
"…Circle Limit III, by Daniel Corral, gracefully flowed outward in a warm ambient wash. The piece was never static… with the sound rising, falling and slowly shimmering in the bright afternoon sunshine. The harmonies were lush and comforting and worked to subvert the frenetic sounds of traffic out in the street. Circle Limit III was perfectly chosen for the sidewalk and fully captured the imagination of the crowd – listening and looking down Grand Avenue became a strangely calming and unexpectedly peaceful experience."
— Sequenza 21